Introduction¶
Newfies-Dialer is an SMS and voice broadcasting system built to support cloud based servers and can also work on standalone servers. It uses Freeswitch (VoIP Server) to make calls.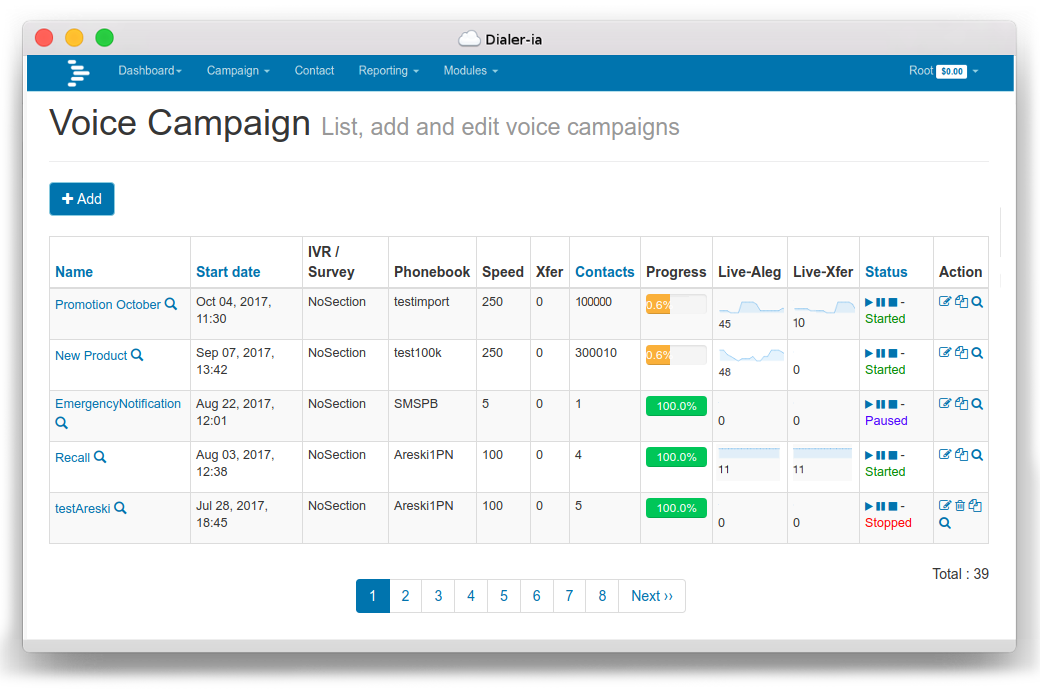 Using very simple steps, Newfies-Dialer will help you create campaigns, add phonebooks, contacts, build audio messages and create complex telephony applications for voice broadcasting.
Newfies-Dialer provides an extensive set of APIs to easily integrate with third-party applications. Virtually every feature on the UI can be managed via the API's.